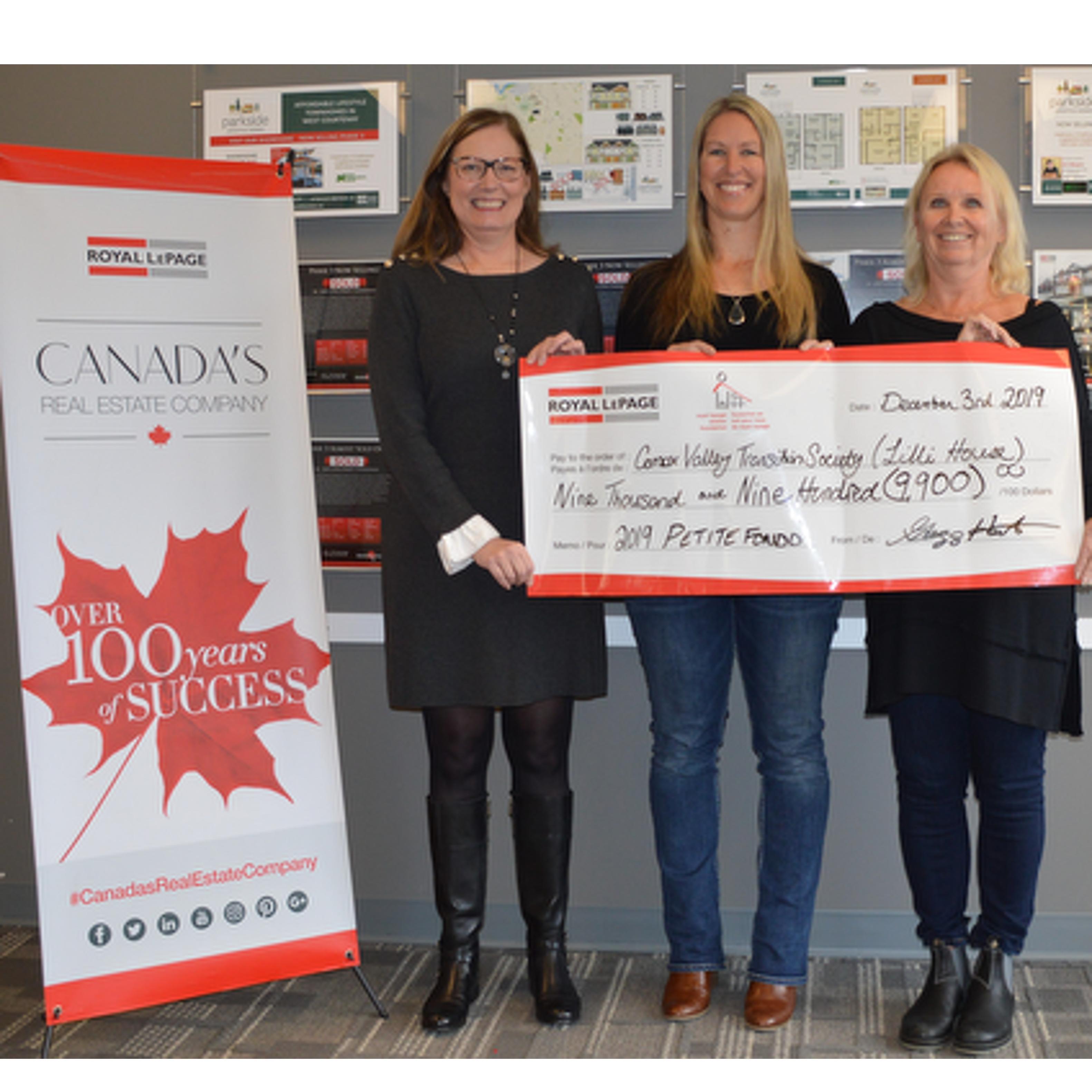 Almost $10k raised for the Transition Society and Lily House
The last couple of years has seen me put my hand up and volunteer for a lot of different committees in our office. I have never really been involved in committees before but being new to Canada just over four years ago and being a new Realtor, I figured I needed to jump in somewhere. 
Royal LePage is the only Canadian real estate company that has its own charitable foundation. The Royal LePage Shelter Foundation has raised over $30million since it was started in 1998. Royal LePage in the Comox Valley puts on a few events for the community each year, one of these is the Royal LePage Petite Fondo a fun bike ride around our valley exploring the countryside and local wineries and finishing up with a bbq lunch. We have many local sponsors that donate their products and time, all raising money for our local Transition Society and Lily House. I have been responsible for feeding the troops before and after the event and along with other realtors and admin volunteers in our office we have had very successful events in the past couple of years (except for 2018 - the weather was atrocious!). 
Yesterday Danita Cox and I were able to present a $9,900 cheque to the Transition Society! Looking forward I hope we can double this number for 2020!